Fall 2019 Schedule
Sunday, October 20 Hike Mt. Caesar, Swanzey, 1pm
Meet at KUUC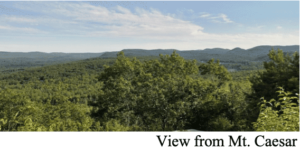 Mt. Caesar in Swanzey is an out and back woods walk with a nice view at the top.
This 2-mile round trip, moderate grade hike is weather dependent. Heavy rain prior could result in rescheduling. Wear comfortable walking shoes and dress for the weather.
Sunday, October 27
Winter Green Berry Picking, Sunday, October 27, 1pm. Meet at 44 Felt Road, West Keene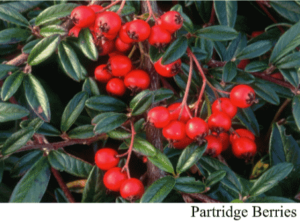 One-mile (roundtrip) walk through mostly-hemlock forest to Hurricane Brook. We'll gather partridge berries for the KUUC Greens Sale berry bowls. A second opportunity for berry-picking will be Tuesday, Oct 29 at 10am, or whenever you can.
Bring small scissors and a stool or kneeling pad. Many hands make light work! Call Suzanne and Larry Butcher (603) 331-5773 or 5774, or
Saturday, December 7
Night Sky Observing Keene Amateur Astronomers Observatory, Sullivan (more details to come)
—————–
For information contact Tom Julius (603) 357-4521,
KUUC Outdoors provides opportunities to experience the interconnected web of life and enjoy being outdoors together. We endeavor to plan a variety of events for participants of all ages, ranging from low to moderate levels of challenge. All activities are led by volunteer members of KUUC and depart from the church. The schedule is weather dependent and subject to change. To get involved, contact Tom Julius (see info above).