A Message from your Board President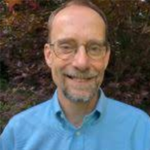 Thanks to everyone (too many to name) involved in putting on our annual Greens Sale. It takes so very many hands as well as lots of preparation to pull off. As always, the parish hall was abuzz with tasty food, beautiful items for sale, and fellowship.
Thanks as well to all who contributed to KUUC's portion of the Unitarian Universalist Association's Annual Program Fund. Although we were not able to make the goal recommended by the UUA, we managed to raise $5638, significantly more than we have raised for this purpose in recent years.
A task force is addressing options regarding ongoing problems with one of our two boilers (furnaces), which has been out of commission since a serious malfunction a few weeks ago that resulted in carbon monoxide and other fumes being released into our sanctuary and parish hall and the need for assistance from the Keene Fire department. A task force is working on whether the malfunctioning boiler is salvageable or whether a new boiler needs to be purchased. The latter would have major budget implications and would require a congregational vote.
Another winter challenge is keeping the Taylor St entrance (ramp entrance) safe despite snowfalls, icing, and mini-avalanches from the sanctuary's slate roof. Although it is not handicapped accessible, the entrance that faces Washington St. is a safer option in the winter.
I hope to see everyone at the Christmas Eve service and the Wassail party that precedes it (at 6 PM.) Bring family and friends!
Wishing you a new year with many joys. ~ John Walter
Board of Trustees
Announcement from the Board of Trustees
When we contracted with Growing Minds Preschool and Daycare to rent them space in the basement of our church annex, it was with the understanding that they could expand into more space within the basement of our church annex should the need arise. Growing Minds has decided to take that option. The good news is that we are getting approximately 30% more rental income from Growing Minds. The sad news is that, as of November 1, we will no longer have access to the room where our wonderful and educational building blocks are currently housed.
Space has been found for the blocks in the upstairs portion of the annex, in a room that is currently set aside (but rarely used) as a nursery, but the space is much smaller. This represents a painful loss to our Religious Exploration program, especially for the students and teachers. The Board of Trustees is committed to putting most of the substantial additional rental income back into the RE program, which suffered significant cuts in our current budget. We understand that this does not lessen the loss to the blocks program, and we appreciate the RE committee's dedication both to religious education but also to our congregation's overall needs.
Deborah Dunnell deserves particular thanks for establishing and teaching the educational building blocks program and for her willingness to work with the board of trustees to come up with a workable, if less than ideal, solution.
Immediate Witness, this would have to be discussed and approved or set-aside by the General Assembly to which it was submitted, and following a process outlined in the by-laws and online (https://www.uua.org/action/process/planning-aiw-ga).
Committees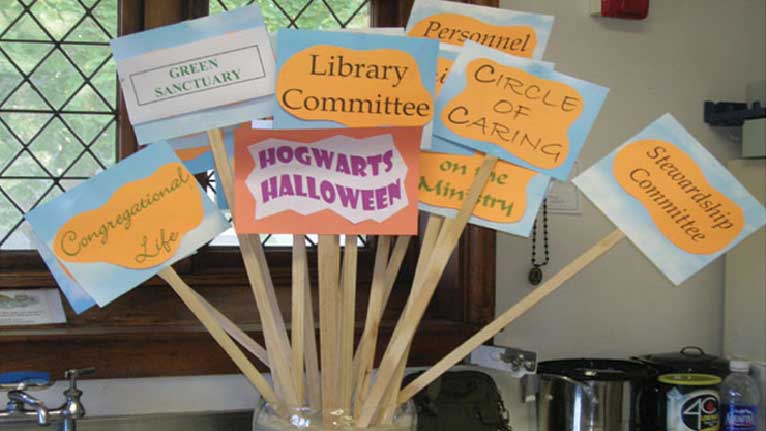 Committee Contacts
Circle of Caring:  Betsy Zimmerli
Covenant Group Council: Carolyn Antrim
Investment:   John Bordenet
Membership: Melinda Hildreth-Honkala
Music:  Matt Aversa & Carin Torp
Personnel:   Open
Religious Exploration:  Barbara Bryce
Senior Lunch Bunch:  Betty Forrest
Shawls of Love: Darcy Doyle
Slice of Fellowship:  Betty Forrest
Social Action/Green Sanctuary: Ann Shedd
Stewardship: Carol Stamatakis
Ushers:  Jenn Wyman
Wayside Pulpit:  Vicki Keller
Worship:  Jenn Wyman
Property: Bob Hill & John Walter
Fundraising:  (contact Mickey Cronin)
Greens Sale:  Open
Green Sanctuary: Ann Shedd
Welcoming Congregation: Matt Aversa