A Message from your Board President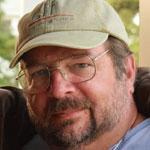 (September 2020) Now we are moving into our first (and, hopefully, last) Autumn of the pandemic. We are lucky to live in an area that has not suffered heavily, though we have suffered. Cases continue to arise in NH and in the Monadnock region. Experts tell us we are still in the "first wave" and neither a vaccine nor an end is in sight, though the next flu season is.
We continue to talk about possibilities for a return to live services but I am not optimistic about this happening before 2021. Anything we do at this point would be severely limited, of necessity and caution, with widely spaced seating, no singing, no coffee hour, and truncated access to facilities. In addition, any services we undertake would have to continue to be available on line in order to be available to as many members as possible.
Our challenge is to remain a spiritual community while we can't be together in the fashion for which we long. There should be opportunities for small groups, through both electronic and live events. Some of these may be educational. Some will be more in the nature of community volunteering. We hope to have a work day or work weekend to do some basic maintenance in the church building. We'd like to have an on line Committee Fair. Please "stay tuned" for notices on those.
Please keep connections you have made in the past alive. A phone call to an acquaintance, a Zoom, a FaceTime, an e-mail, even a letter or postcard (remember those?) are all ways to maintain our relationships when personal meetings aren't possible.
Please stay in touch with us, and with each other! ~Jim Peale
Board of Trustees
Carol Hill, Clerk
Eloise Clark
Tom Haynes
David Robinson
Ruth Shepard
Announcement from the Board of Trustees
When we contracted with Growing Minds Preschool and Daycare to rent them space in the basement of our church annex, it was with the understanding that they could expand into more space within the basement of our church annex should the need arise. Growing Minds has decided to take that option. The good news is that we are getting approximately 30% more rental income from Growing Minds. The sad news is that, as of November 1, we will no longer have access to the room where our wonderful and educational building blocks are currently housed.
Space has been found for the blocks in the upstairs portion of the annex, in a room that is currently set aside (but rarely used) as a nursery, but the space is much smaller. This represents a painful loss to our Religious Exploration program, especially for the students and teachers. The Board of Trustees is committed to putting most of the substantial additional rental income back into the RE program, which suffered significant cuts in our current budget. We understand that this does not lessen the loss to the blocks program, and we appreciate the RE committee's dedication both to religious education but also to our congregation's overall needs.
Deborah Dunnell deserves particular thanks for establishing and teaching the educational building blocks program and for her willingness to work with the board of trustees to come up with a workable, if less than ideal, solution.
Immediate Witness, this would have to be discussed and approved or set-aside by the General Assembly to which it was submitted, and following a process outlined in the by-laws and online (https://www.uua.org/action/process/planning-aiw-ga).
Committees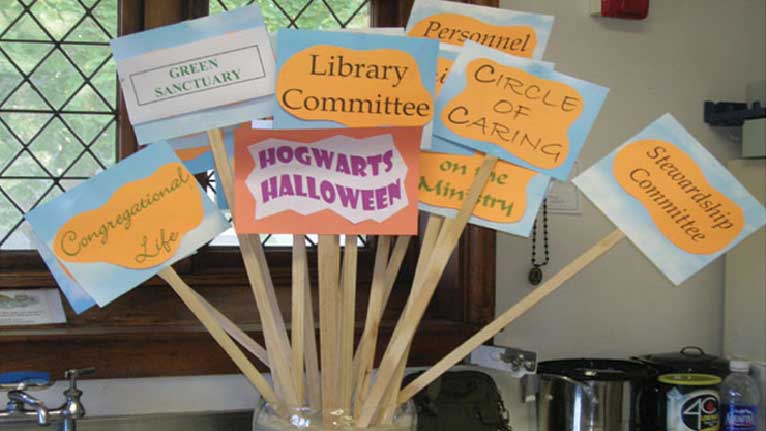 Committee Contacts
Circle of Caring:  Betsy Zimmerli and Betty Forrest
Committee on the Ministry: Susan Lowry
Covenant Group Council: Carolyn Antrim
Fundraising: Open
Investment:   John Bordenet
Membership: Melinda Hildreth-Honkala
Music:  Carin Torp
Nominating Committee: John Walter
Personnel:  Ruth Shepherd
Property: Carl Jacobs
Religious Exploration:  Barbara Bryce
Senior Lunch Bunch:  Betty Forrest
Shawls of Love: Darcy Doyle
Slice of Fellowship:  Betty Forrest
Social Action/Green Sanctuary: Ann Shedd
Stewardship: John Walter
Wayside Pulpit:  Vicki Keller
Welcoming Congregation: Open
Worship:  Susie Erickson-West, Gwyn Powers