A Message from your Board President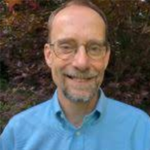 On behalf of the rest of the congregation, I extend a warm welcome to all newcomers to KUUC. I still well remember my first visit to KUUC (and my first experience with Unitarian Universalism) 29 years ago. It was a revelation to find a religion that not only permitted but encouraged questioning. It was also wonderful to find so many kindred (despite our varied spiritual beliefs) spirits. Belonging to this community has been very important to me, and I have met so many wonderful people here over the years.
There are so many people at KUUC donating their time and talent that it can be difficult to give thanks where thanks are due. David Teubner has done an excellent job creating our new KUUC website. Be sure to check it out! Jim Butterfield, our furnace guru, has been working diligently to have our two furnaces running properly and efficiently when heating season begins soon. As our sexton, and in myriad other ways, Betty Forrest continues to do so many things for our church, often alone and behind the scenes.
In October we will be highlighting the important resources and assistance that are provided to us by the Unitarian Universalist Association, of which we are a member. Please check out their website in addition to KUUC's new website. Through the UUA we are connected to more than 1,000 congregations, giving us a stronger and more diverse voice. The UUA provides invaluable help to our minister and religious exploration director, also to our board of trustees. The UUA cannot provide these needed resources to its member congregations without congregations providing their fair share of financial support to the UUA, and we will be rallying to provide that support. ~ John Walter
Board of Trustees
Announcement from the Board of Trustees
When we contracted with Growing Minds Preschool and Daycare to rent them space in the basement of our church annex, it was with the understanding that they could expand into more space within the basement of our church annex should the need arise. Growing Minds has decided to take that option. The good news is that we are getting approximately 30% more rental income from Growing Minds. The sad news is that, as of November 1, we will no longer have access to the room where our wonderful and educational building blocks are currently housed.
Space has been found for the blocks in the upstairs portion of the annex, in a room that is currently set aside (but rarely used) as a nursery, but the space is much smaller. This represents a painful loss to our Religious Exploration program, especially for the students and teachers. The Board of Trustees is committed to putting most of the substantial additional rental income back into the RE program, which suffered significant cuts in our current budget. We understand that this does not lessen the loss to the blocks program, and we appreciate the RE committee's dedication both to religious education but also to our congregation's overall needs.
Deborah Dunnell deserves particular thanks for establishing and teaching the educational building blocks program and for her willingness to work with the board of trustees to come up with a workable, if less than ideal, solution.
Immediate Witness, this would have to be discussed and approved or set-aside by the General Assembly to which it was submitted, and following a process outlined in the by-laws and online (https://www.uua.org/action/process/planning-aiw-ga).
Committees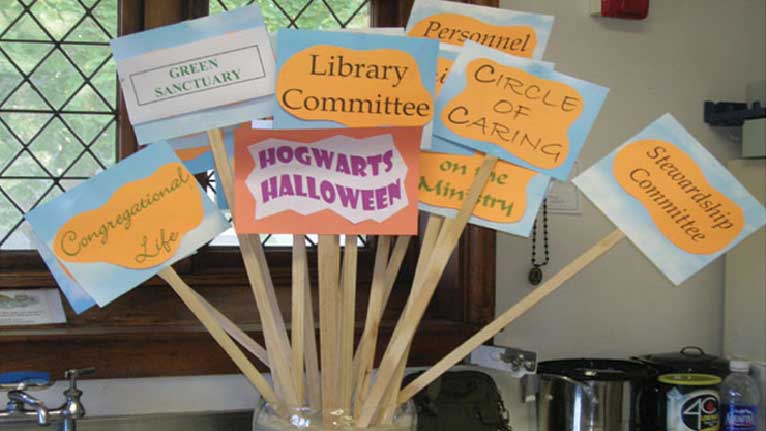 Committee Contacts
Circle of Caring:  Betsy Zimmerli
Covenant Group Council: Carolyn Antrim
Investment:   John Bordenet
Membership: Melinda Hildreth-Honkala
Music:  Matt Aversa & Carin Torp
Personnel:   Open
Religious Exploration:  Barbara Bryce
Senior Lunch Bunch:  Betty Forrest
Shawls of Love: Darcy Doyle
Slice of Fellowship:  Betty Forrest
Social Action/Green Sanctuary: Ann Shedd
Stewardship: Carol Stamatakis
Ushers:  Jenn Wyman
Wayside Pulpit:  Vicki Keller
Worship:  Jenn Wyman
Property: Bob Hill & John Walter
Fundraising:  (contact Mickey Cronin)
Greens Sale:  Open
Green Sanctuary: Ann Shedd
Welcoming Congregation: Matt Aversa