A Message from your Board President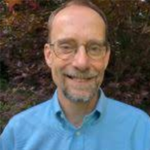 (April 2020) Thanks are long overdue to Andrea Ansevin-Allen, who has now been filling in as "temporary" Treasurer of KUUC for almost 3 years—despite having a full-time job and a busy family life. We owe thanks to her family as well. It is long past time for someone else to take on the role of Treasurer. If you think you may be up to the job, whose primary requirements are being comfortable with numbers and details, having some degree of comfort using computers, and dedication to KUUC, please contact Andrea or me.
The COVID-9 epidemic is affecting us all deeply, and things are in great flux. Times such as these can bring the worst out of people – greed, distrust, xenophobia, fear, panic, but also the best out of people—generosity, cooperation, love, altruism—heroism as well. It is unclear when we will next all be able to meet together again. Many of us are feeling physically and emotionally isolated, and at least a little worried. Now is a good time to email and/or call others within our church community to let them know that we miss seeing them and to ask if they need help. Let's reach out beyond our KUUC community as well!
Many of us are deemed at high risk for severe COVID-19 infection simply by virtue of our age. Please be diligent about hand-washing, avoiding touching one's face (admittedly a difficult habit to avoid), and avoiding crowds. There is much that can be done to hasten the end of this pandemic and to protect one's self and others. The CDC COVID-19 site https://www.cdc.gov/coronavirus/2019-nCoV/index.html is an excellent source of updated information.
Now is a great time to reflect on our UU principles and on KUUC's mission statement: The people of KUUC are committed to actively creating compassionate community and working for a fair and peaceful world.
Take care, of yourselves and others. ~ John Walter
Board of Trustees
Announcement from the Board of Trustees
When we contracted with Growing Minds Preschool and Daycare to rent them space in the basement of our church annex, it was with the understanding that they could expand into more space within the basement of our church annex should the need arise. Growing Minds has decided to take that option. The good news is that we are getting approximately 30% more rental income from Growing Minds. The sad news is that, as of November 1, we will no longer have access to the room where our wonderful and educational building blocks are currently housed.
Space has been found for the blocks in the upstairs portion of the annex, in a room that is currently set aside (but rarely used) as a nursery, but the space is much smaller. This represents a painful loss to our Religious Exploration program, especially for the students and teachers. The Board of Trustees is committed to putting most of the substantial additional rental income back into the RE program, which suffered significant cuts in our current budget. We understand that this does not lessen the loss to the blocks program, and we appreciate the RE committee's dedication both to religious education but also to our congregation's overall needs.
Deborah Dunnell deserves particular thanks for establishing and teaching the educational building blocks program and for her willingness to work with the board of trustees to come up with a workable, if less than ideal, solution.
Immediate Witness, this would have to be discussed and approved or set-aside by the General Assembly to which it was submitted, and following a process outlined in the by-laws and online (https://www.uua.org/action/process/planning-aiw-ga).
Committees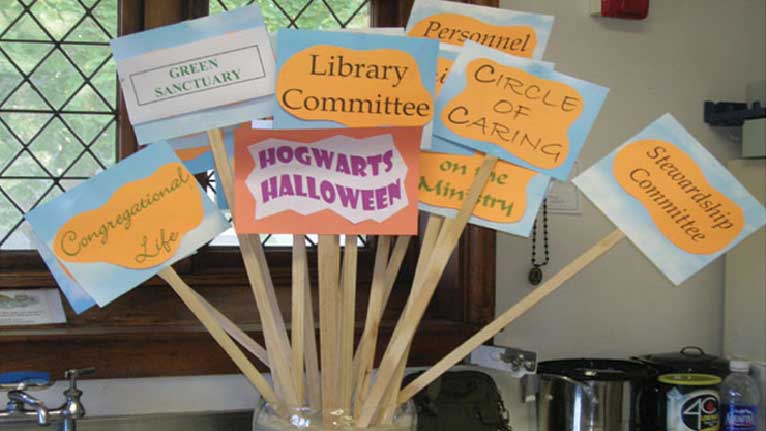 Committee Contacts
Circle of Caring:  Betsy Zimmerli
Covenant Group Council: Carolyn Antrim
Investment:   John Bordenet
Membership: Melinda Hildreth-Honkala
Music:  Matt Aversa & Carin Torp
Personnel:   Open
Religious Exploration:  Barbara Bryce
Senior Lunch Bunch:  Betty Forrest
Shawls of Love: Darcy Doyle
Slice of Fellowship:  Betty Forrest
Social Action/Green Sanctuary: Ann Shedd
Stewardship: Carol Stamatakis
Ushers:  Jenn Wyman
Wayside Pulpit:  Vicki Keller
Worship:  Jenn Wyman
Property: Bob Hill & John Walter
Fundraising:  (contact Mickey Cronin)
Greens Sale:  Open
Green Sanctuary: Ann Shedd
Welcoming Congregation: Matt Aversa